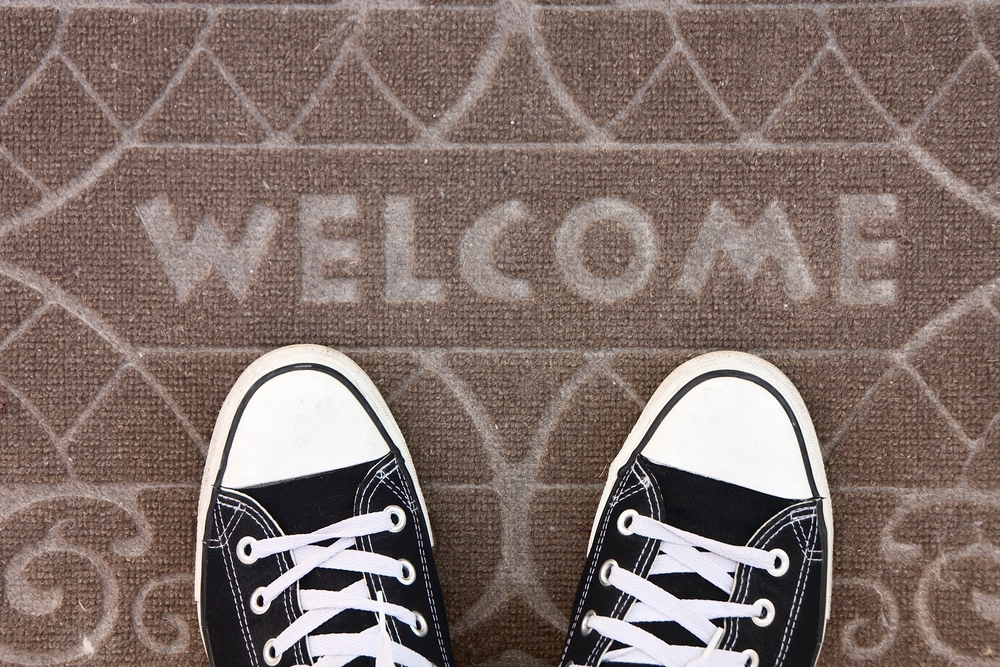 Hi, and thanks for stopping by!
Northern is a welcoming and inclusive community seeking to be a positive influence in the Northern suburbs of Melbourne. 
Visitors often discover that there's more happening around here than they initially thought. From our community work to social events, and kids and family activities – there's something for everyone.
Take a look around, and please contact us if you have questions or would like to connect with our team. 
David Toscano, Ministry Team Leader
Looking for a new Church?
We find that people look for and connect with a Church for many different reasons. 
You might have moved into the Darebin area, have a desire to try a new Church, or just want to explore your spirituality and faith. 
Whether you're ready to dive in, or would like to first dip your toe in the water, we'd value the opportunity to connect with you – and all are welcome. 
You might also like our helpful resources.
Sunday services & other ways to connect
We meet each Sunday at 10 am, and the service goes for about an hour or so. While COVID restrictions are in place, we have a mix of in-person and Zoom (online) services.
Sunday services are a peaceful time of worship, learning and community, and the message is recorded so you can catch up later if you can't make it on the day. Our dress code is very relaxed, so come as you are.
We also have Life Groups, Music nights, Kids Church, coffee catch-ups, volunteering opportunities and plenty more.
At Northern, we value children and believe in their future. We believe that helping kids grow in faith is ultimately a partnership between families and Church, so we aim to provide care and support for families within our community.
Our Kids Church program for children up to 12 years old runs during the school term, and is designed to help children grow in their faith and understanding of Jesus in a relaxed, fun-filled atmosphere. 
Did you hear about the four churches that came together to create a new Church, building their new home on an old roller skating rink? That's us! Learn about our collective 110-year history and the wonderful people in our community.
We're a down-to-earth Church with a generous heart, and a deep concern for our community. This drive to make a difference is why we created CareWorks in 2003 to provide practical support and help where it's needed, especially to people experiencing disadvantage in the Darebin area. 
Through CareWorks, we run an Op Shop, Community Meals Program, food relief service, mobile laundry and shower facilities, a sewing workshop, and volunteer opportunities for people experiencing unemployment to help them gain new skills. Learn more
If you're taking public transport, take the Mernda Line train to Bell Station. We're about a 20-minute walk from there. Alternatively, we're a short five-minute stroll from the number 86 tram (stop 42), cnr Dundas & Plenty Rd and Miller & High St. The number 11 tram on St Georges Road (stops 35 & 35) is about a 15-minute walk away. If buses are your preference, the 552 and 553 routes stop right out the front on High Street.
If you prefer to drive, we're near Bell Street & Plenty Road in Preston. Park onsite via Oakover Rd, or on-street on High Street, Oakover Road, or Warrs Avenue.
Preston and surrounding suburbs are bike-friendly, and there are plenty of bicycle parking spots out the front of 81 High Street.
Northern Community Church of Christ
81 High Street, Preston VIC 3072
Phone 03 9484 4788 | 10am Sunday service

Northern Community Church acknowledges the Wurundjeri people as the traditional custodians of this land, and pays respect to their elders past and present.